Add your review
Berry Citrus 14 mg/g
Berry Citrus 14 mg/g
Article code
NORDIC SPIRIT
This product contains nicotine which is a highly addictive substance. It is not recommended for non-smokers.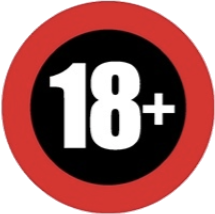 Nordic Spirit Berry Citrus All White has a well-balanced character in which the citrus notes from the bergamot are complemented by the sweet and sour notes of the wild berries. This is a tobacco-free product that contains nicotine. Read more
Buy

25

for

€4,73

each and save

2,5%

2,5% Discount

Buy

50

for

€4,61

each and save

5%

5% Discount

Buy

75

for

€4,49

each and save

7,5%

7,5% Discount

Buy

100

for

€4,37

each and save

10%

10% Discount
Description
Experience a fruity and fresh taste and a satisfying high nicotine content (9 mg / dose) with this tobacco-free Nordic Spirit Berry Citrus Slim All White. It combines refreshing notes of bergamot with sweet hints of wild berries, providing a delicious burst of flavour that lasts a pleasureably long time.
A filling consisting of natural plant fibres is used, which gives the pouch its all-white character and reduces both dripping and the potential risk of stains on your teeth. Due to their chewing gum-like base and slim size, they fit snugly and discreetly under your lip.
This product contains nicotine. Nicotine is an addictive chemical. This product does not contain tobacco.
0
stars based on
0
reviews