Add your review
Kiwi Passionfruit Guava 20 mg/ml
Kiwi Passionfruit Guava 20 mg/ml
Article code
(A4) ELF BAR
This product contains nicotine which is a highly addictive substance. It is not recommended for non-smokers.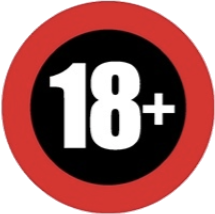 ELF BAR Kiwi Passionfruit Guava is a disposable vape! This vape gives as many as 600 puffs without nicotine! The flavour of the unique vape is: Kiwi, Passionfruit and Guava. A tropical vape you can call it! Read more
Description
ELF BAR Kiwi Passionfruit Guava

ELF BAR Kiwi Passionfruit Guava is a disposable vape with a whopping 600 puffs!
This flavour is a very unique combination of juicy kiwi, sweet/pungent passionfruit and the delicious sweet and sour guava! This flavour is one of the most tropical flavours you will find among all vapes! Due to this spectacular flavour experience, it is quickly catching the eye of vapers!
ELF BAR General
ELF BAR is a well-known brand in the vape world! Many people all over Europe know the vapes and they are also becoming more popular by the day! ELF BAR is one of our best-selling vapes in the range. This is mainly because the proportions of the vapes and the price of ELF BAR are good and realistic!
For all other flavours of ELF BAR WITH and WITHOUT nicotine, CLICK HERE!
0
stars based on
0
reviews